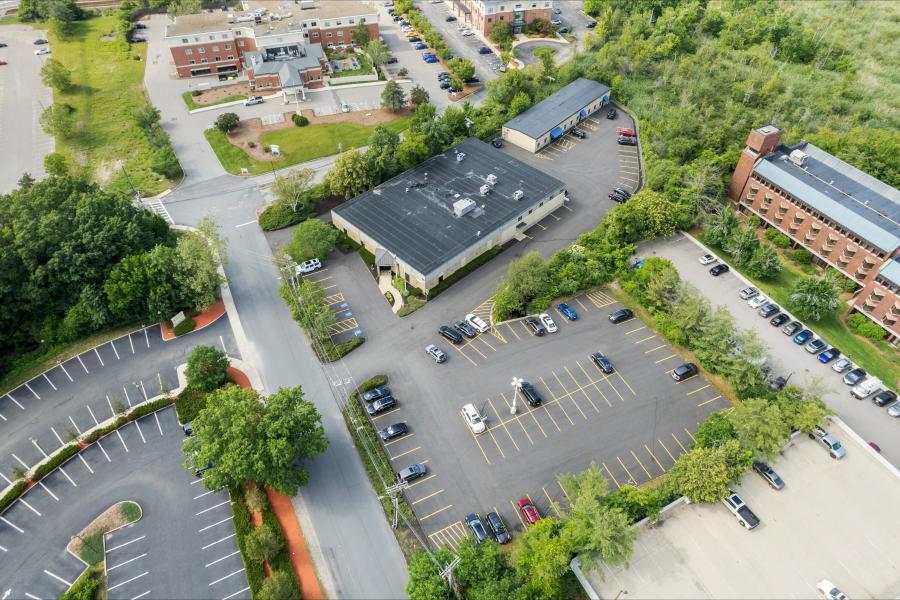 Commercial Property For Sale
128 CRE is pleased to present the exceptional opportunity to acquire two (2) fully leased buildings anchored by The Commonwealth of Massachusetts in the burgeoning market of Dedham, Massachusetts. Totaling 23,337 SF between the two buildings, each building is fully leased to single tenants on a long term basis providing investors with a core, stable investment opportunity.
55 Allied Drive is fully leased to the Norfolk County Trial Court with a new 10 year lease. The 18,836 useable SF lease is secured by the Department of Capital Asset Management and Maintenance (DCAMM), a state agency. The building is uniquely built out with numerous offices, a court room and holding cells. 55 Allied Drive is a two-story building constructed in 1977 that has recently benefited from common area upgrades and capital improvements of new HVAC units.
Built in 1977, 59 Allied Drive is a 4,951 SF masonry constructed single story flex building which has recently benefited from a new roof installation. The building is fully leased to Life Support Systems on a new 10-year lease, who utilizes the building in an office and light assembly capacity.
The combined buildings enjoy an above market parking ratio of almost 5 per 1,000 SF and sit on a combined 2.72 acres of prime Research and Development Office ("RDO") zoned land. This zoning presents investors with the long term opportunity to redevelopment the parcel into a multitude of medical and R&D uses. Although the buildings were built in 1977, both buildings were converted to their current use around 1998.
Transit-oriented, 55-59 Allied Drive is adjacent to the MBTA Dedham Corporate Center Station, offering an easy commute into downtown Boston via the Franklin Line. Located on Boston's southwest border, the centrally located property is easily accessible from the North and South on Rt 95 and is situated in a highly commercialized district of Dedham. The property also benefits from great access to Legacy Place, a regional shopping destination home to 675,000 square feet of retail, restaurants, entertainment and office space.
55-59 Allied Drive is 1.5 miles and 1 exit North of University Avenue in Westwood; a regional transportation hub that provides daily trains to New York City and Washington, DC. University Avenue has since developed into a "Work, Live, Play" community with an array of retailers, residences and amenities. Dedham, Massachusetts has transitioned into an active commercial submarket due to its proximity to Boston and its highly affluent neighbors of Needham and Westwood. Located at Exit 14 just off the heavily trafficked Interstate 95.
55-59 Allied Drive is offered for sale on an un-priced basis. We will be conducting tours of the property with a "call-for-offers" to follow.