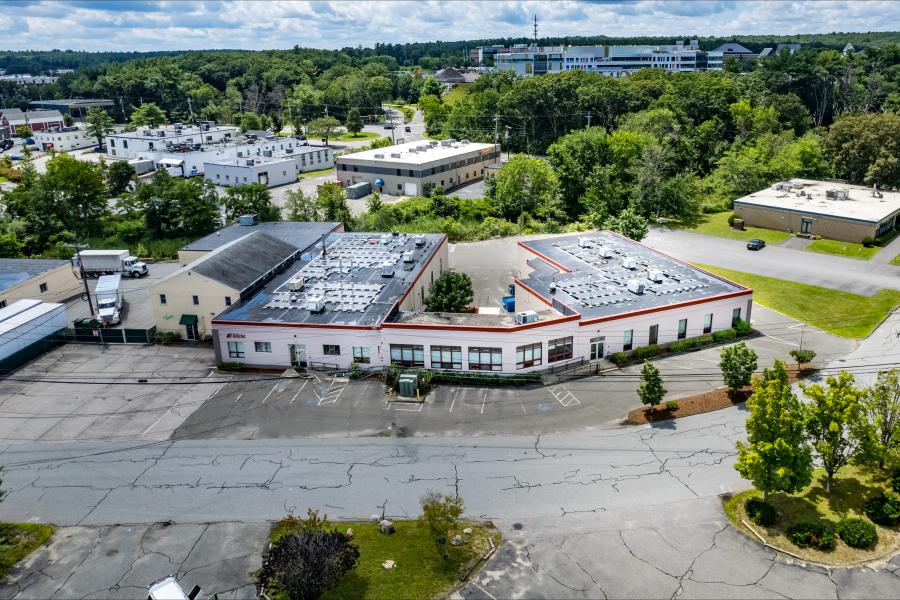 Commercial Property For Sale
EXECUTIVE SUMMARY
128 CRE is pleased to present the opportunity to purchase or lease a single-story flex building at 15-17 A Street in Burlington, MA. The building is comprised of 14,300 square feet, situated on a 0.95-acre lot benefiting from an abundance of parking spaces, accommodating up to fifty-one (51) vehicles. The standalone building features ready-to-use office space in an adaptable layout that caters to a wide range of potential uses, including but not limited to office, flex, R&D, and light manufacturing.
Located in the highly desirable Burlington submarket, 15-17 A Street enjoys unparalleled accessibility to Route 128 and other major transportation routes. In addition, the building is situated five minutes from the Burlington Mall and two minutes to 3rd Avenue, a world-class retail walking street anchored by Wegmans. At the center of 3rd Ave lies an urbanesque public park, surrounded by cafés, restaurants, retail shops, and a boutique hotel.
15-17 A Street presents an owner-user with over 7,000 square feet of dropped ceiling office immediately available for their business. Additionally, the building can cater to a flex tenant with slight modifications to the space and building, specifically the addition of a loading dock. From a sales perspective, an owner-user can immediately occupy a portion of the building with existing income from two tenants and has the potential to grow into an additional 7,300 square feet, eventually becoming a single-tenant occupant at 15-17 A Street.