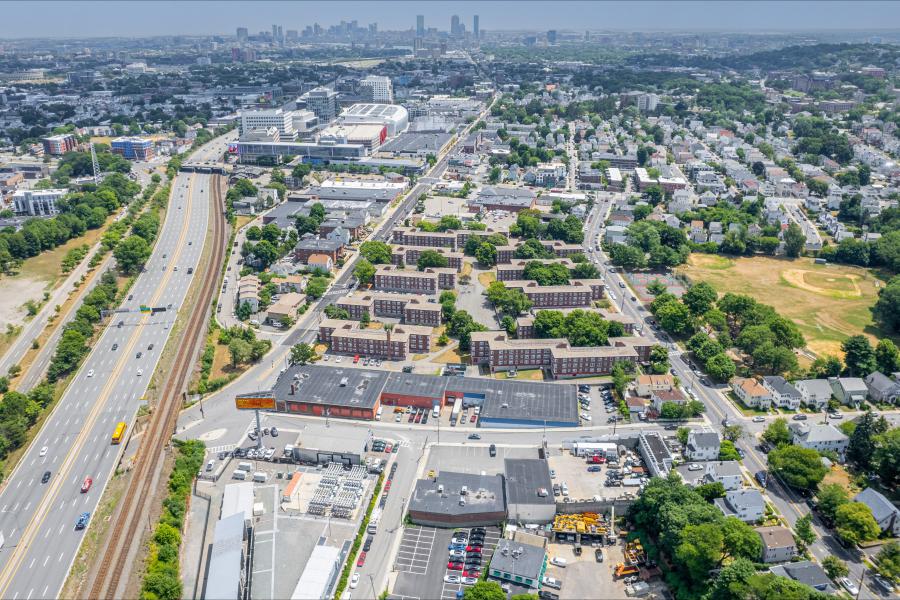 Commercial Property For Lease
EXECUTIVE SUMMARY
128 CRE is pleased to present a rare acquisition opportunity to purchase a 34,802 square-foot warehouse building on a 1+ acre site in one of the strongest urban markets in New England owned by Futurelite Realty Trust an affiliate of Boston Light and Sound Inc (BLS) and home to BLS for 25+ years, and also with a short term lease to NAPA Auto Parts for part of the building, this opportunity presents owner users, investors, and developers with the ability to own highly sought after real estate in a high barrier to entry commercial real estate market.
Owner Users – Given the short term and flexible nature of the in-place tenant and BLS' plans to relocate in the foreseable future, there is an opportunity to occupy the entire building for your corporate headquarters. With varying ceiling heights as high as 16.6 feet to the deck, coupled with ample loading, heavy power and 35 total parking spaces, 290 North Beacon Street provides users with the opportunity to charge themselves rent in an industrial sector that continues to see supply dissipate and rents soar.
Investors – The highly supply constrained industrial/flex fundamentals in eastern Massachusetts presents investors who are solving for a return with a tremendous investment opportunity.
Developers – Given the recent Brighton area upzoning boom anchored by the Boston Landing MBTA commuter rail station, 290 North Beacon Street presents a developer with the opportunity to purchase the asset as a "covered land play". The below market in-place income can help cover the short term while the developer solves for a higher and better use and density development scenarios on the 1+ acre site.