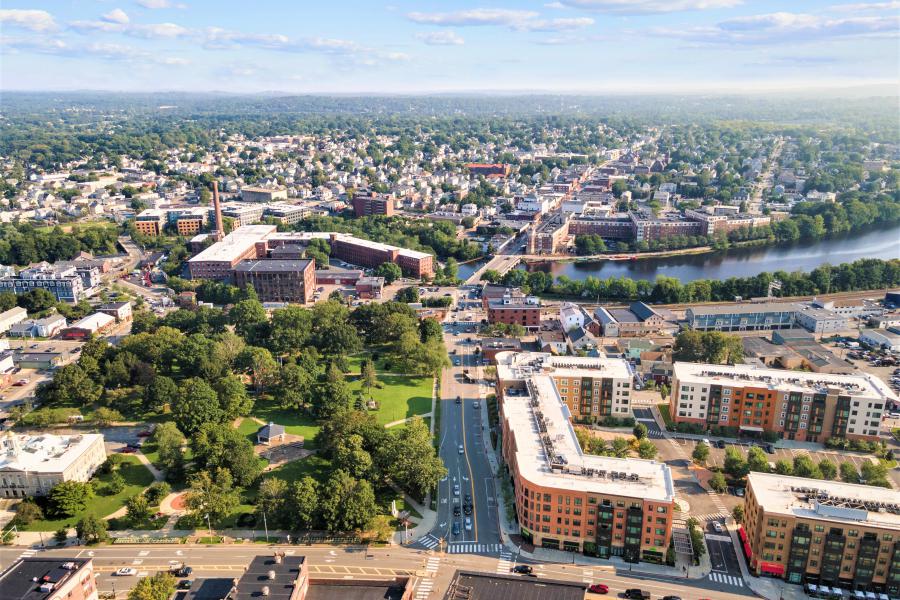 Commercial Property For Lease
CALL FOR OFFERS - DECEMBER 7th, 2021
EXECUTIVE SUMMARY
128 CRE in conjunction with Boston Realty Advisors is pleased to present the opportunity to acquire Moody and Main, a mixed-use value-add portfolio in Waltham, MA. Consisting of 17 properties, the offering provides potential buyers with the chance to acquire multifamily, retail, office, and land assets. Buyers have the opportunity to purchase these properties individually or on a portfolio basis. These generational assets offer investors and users the opportunity to purchase rarely available, value-add assets in the heart of one of Boston's most attractive suburban submarkets.
Waltham resides along the business heavy Route 128, which has seen a resurgence in popularity and development. Its location and corporate presence has drawn significant investment that will continue to increase as the area continues to establish itself. Waltham is also home to two well respected higher education institutes, Bentley University and Brandeis University. Drawing over 10,000 students and growing, the need for housing continues to rise. Additionally, recent grads with an average median salary over $60,000 seek permanent housing in the area every spring as they transition to life after college. Waltham offers easy access to neighboring communities via public transit and major roadways, as well as shopping, dining, and entertainment. Residential neighborhoods at a favorable price to neighboring communities Boston, Cambridge, and Newton present an attractive offering for potential residents.
Moody and Main offers investors an opportunity to acquire a generational portfolio with significant value add potential. Moody and Main is offered for sale on an un-priced basis as both a portfolio and as individual assets. We will be conducting tours of the property with a "call-for-offers" to follow.