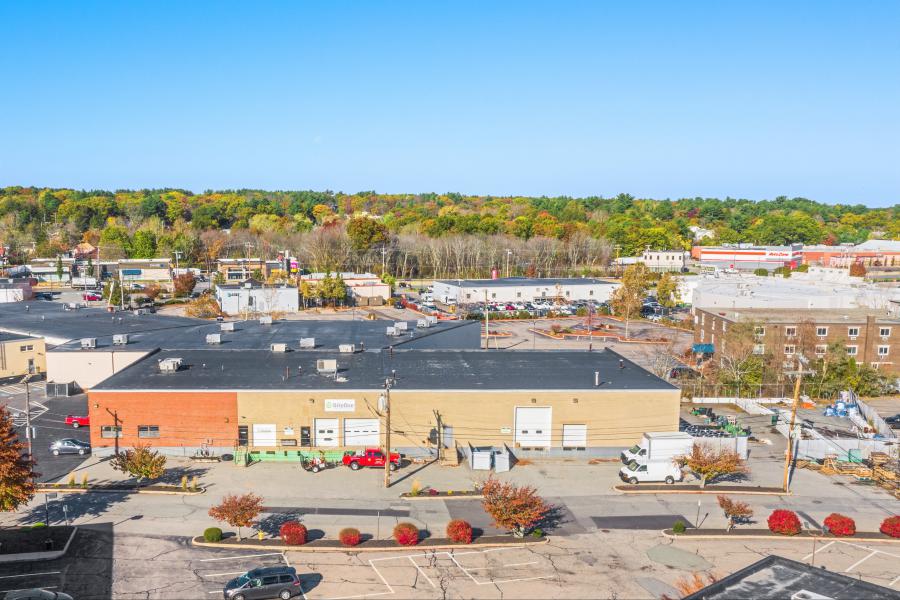 Commercial Property For Sale
CALL FOR OFFERS - DECEMBER 8, 2020
EXECUTIVE SUMMARY
128 CRE is pleased to present a rare investment opportunity to acquire a single tenant triple net lease flex building in the heart of the Central 128 market. A newly signed five-year lease renewal ("blend and extend") to SiteOne Landscape Supply, which includes two, five-year options to extend, presents investors with not only a current core investment opportunity with contractual annual rent growth, but also the long-term potential of a "higher and better use" for the property offered by the recent zoning change to "Highway Business" (HB) in the Town of Dedham.
60 Stergis Way is a 20,000 SF single-story flex building that checks all the boxes in the way of clear height, loading, parking, a healthy ratio of dropped ceiling office, showroom, and retail space, but with the additional benefit of permitted secure outdoor storage… an advent that is valuable and scarce along the 128/95 belt. The robust absorption of flex/industrial space continues to push rents higher while creating a shortage of available space in the 128 suburban markets in Eastern Massachusetts. That shortage and that 60 Stergis Way has established itself continuously over the past 30+ years as the preeminent location to supply local commercial and residential landscape contractors compelled SiteOne to negotiate and secure the long-term control of this location… even in the middle of the Covid-19 pandemic.
Located within a half-mile of the Route 1/128/95 intersection, within easy walking distance of the Dedham Corporate Center stop on the Franklin commuter rail line and just steps behind Legacy Place, the dynamic 675,000 square foot, open air "lifestyle center", 60 Stergis Way offers an investor a unique combination of near-term secure cashflow, and anticipated future potential.
128 CRE will be conducting tours with a call for offers to follow shortly thereafter.