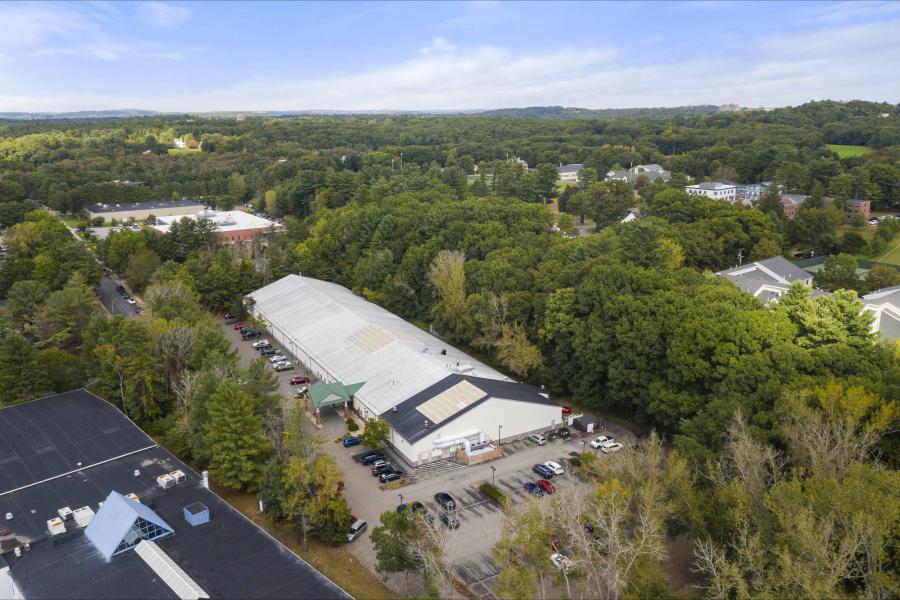 Commercial Property For Lease
EXECUTIVE SUMMARY
128 CRE is pleased to present an exciting opportunity to lease or purchase commercial real estate rarely found within the Central 128 Market; a ±60,754 square foot recreational use building on 6.34 acres of land. Located in the highly coveted Wells Avenue Business Park in Newton, Massachusetts, the building was initially built in the 1970s as a Tennis Club. The now vacant 6.34-acre site provides a myriad of repositioning opportunities including office, retail, medical, life science or biotech. This unique space with 30ft+ ceiling height and clear span sits within one of the strongest suburban sub-markets in New England. Keeping the existing building in place and utilizing its' space creatively presents a quicker and easier path towards tenanting. The entrepreneurial nature of the ownership provides extreme flexibility to both tenants, developers, and owner-user buyers alike.
Located in the heart of the N2 Innovation District and positioned in one of the strongest suburban markets in New England, Wells Avenue Office Park is a master-planned one million square foot business park just minutes from Interstate 95/Route 128 access via the newly completed Kendrick Street exit. The office park is situated adjacent to the Charles River and the nearby Nahanton Park recreational trails. Amenities in the area include several hotels which provide conference and dining accommodations and a variety of restaurant, retail and banking services.
128 CRE is offering 135 Wells Ave for sale or lease, will be conducting tours in the coming weeks and will be accepting offers on a rolling basis.