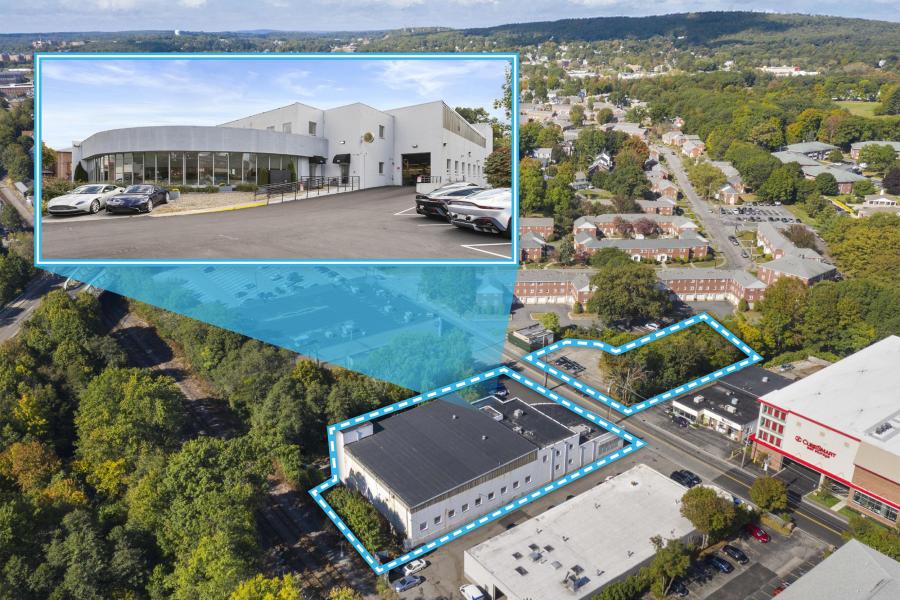 Commercial Property For Sale
128 CRE is pleased to present the opportunity to acquire 85 & 74-88 Linden Street in Waltham, MA. This offer consists of, 85 Linden Street, a 35,944 SF building on a 35,964 SF (0.82 acre) lot, currently known as the Aston Martin Dealership and 74-88 Linden Street, a paved area across the street providing additional parking for the asset. 85 Linden Street presents automotive end-users with a great opportunity to purchase this three-story building for their own specialty car use or an adaptive re-use of the existing building. The building comprises of a large showroom on the first floor with garage storage in the back, 2nd floor office space and additional car storage on the 3rd floor that can be accessed via the auto elevator or internal staircase.
85 & 74-88 Linden Street is well-positioned on Linden Street (Route 60) in Waltham just north of Route 20 providing great visibility and overall access. Located less than 15 miles west of Boston, minutes from MBTA commuter rail stations and downtown Waltham, while only 2.5 miles away from major highways I-90 & I-95. This asset presents owner-users with a tremendous location and unique specialty-automotive build-out.
128 CRE is offering 85 & 74-88 Linden Street for sale giving guidance pricing and will be accepting offers on a rolling basis